311RS Motorsport: Wins at Circuit of the Americas
September 21st, 2020 – 311RS Motorsport celebrates a winning weekend at Round 4 of the SRO GT Sports Club America series at Circuit of the Americas in Austin, TX. Ryan Gates drove the #311 Porsche 911 GT2RS Clubsport to GT2 Class pole with a 2:10.48 lap time and secured GT2 Class wins in each of the two races during the weekend.
We would like to extend a special thank you to the entire 311RS Motorsport team for a great team effort during our trip to Circuit of the Americas. The car was setup with precision which allowed us to execute our program with efficiency on and off track. We look forward to finishing this season together on a high note at the 2020 season finale in Indianapolis.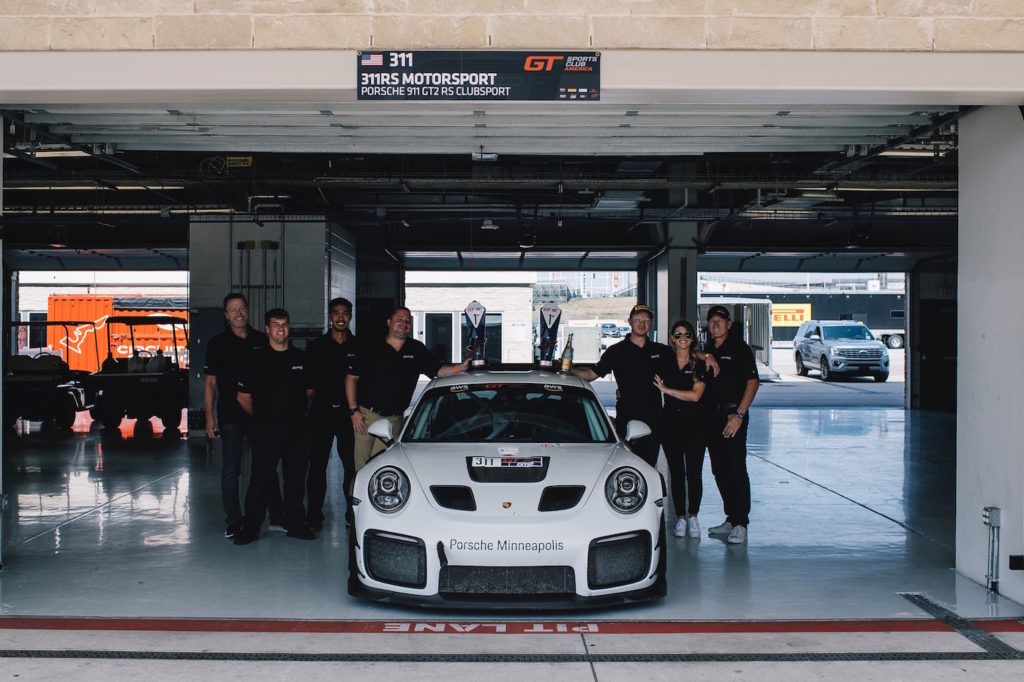 In addition, 311RS Motorsport would like to thank Porsche Motorsport for the reliable 911 GT2RS Clubsport platform and on-site factory support throughout the weekend. SRO America deserves a thank you as well for hosting a safe and fun event, and finally Circuit of the Americas for providing all of us a pristine & safe facility for us all to race at.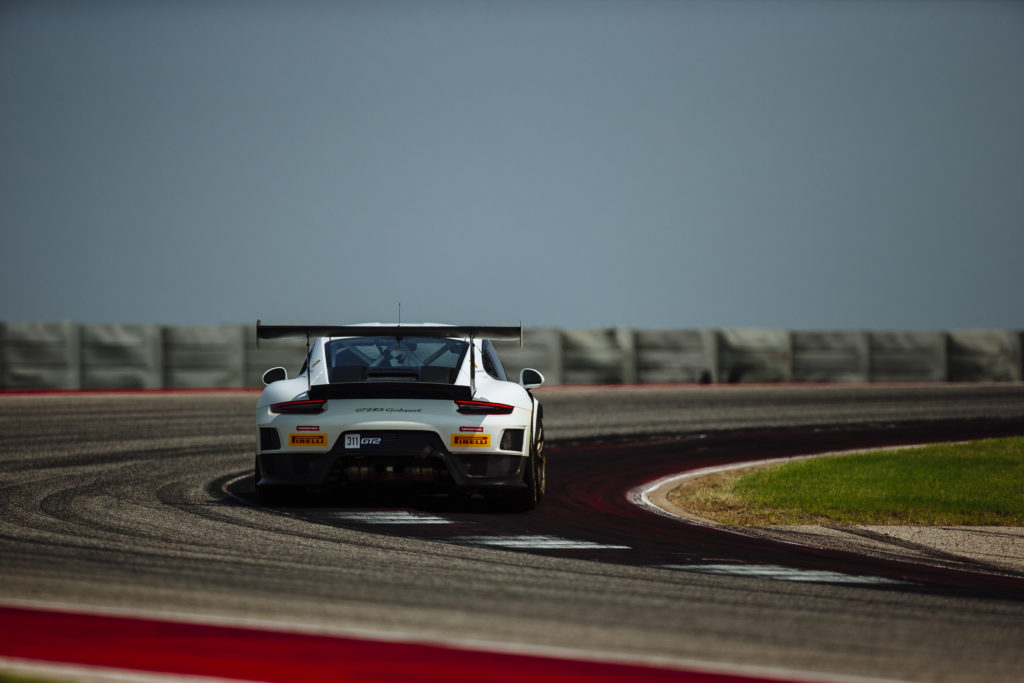 Upcoming schedule – Ryan Gates is to campaign the 311RS Motorsport Porsche 911 GT2RS Clubsport at the season finale of the 2020 SRO America GT Sports Club at Indianapolis on October 2-4, 2020.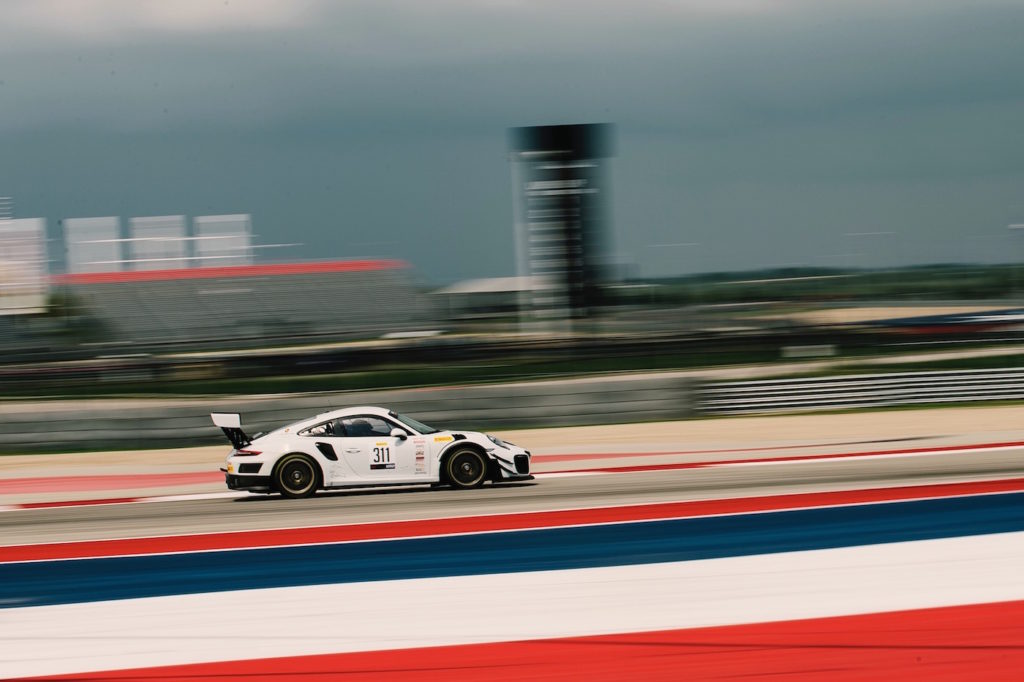 About 311RS Motorsport: Founded in 2011, 311RS Motorsport is a Porsche racing team and Porsche specialty workshop based in Minneapolis, MN USA. 311RS Motorsport prepares & supports factory Porsche race cars and delivers track developed, street prepared Porsche 911s for road and track use.