311RS Onboard: Porsche 996 GT3 at Road America
We have some in-car footage from our final track event of 2018 – Road America with MVP track days. Ryan drove Luis' 996 GT3 for a session with him onboard. The car loves Road America. It is such a blast to drive.
Here is the video:
We've been preparing the car for Luis since he bought it in 2015. It's progressed quite nicely with Luis focused on improving it's performance for road and track use.
His GT3 is setup with components we've developed specifically for the 996 GT3 platform. Thing is a beast.
The highlights:
1) Suspension – 311RS-spec JRZ RS Pros, ERP arms & solid bushings
2) Wheels & tires – 311RS-spec BBS E88 18×9″ & 18×11.5″, Michelin Sport Cup 2s – 235 & 295
3) Brakes – Girodisc rotors with Pagid Yellows & stainless lines
4) Engine – Cup exhaust, BMC filters, IPD plenum, tune
5) Interior – Euro GT3 seats, Techquipment bar, removed airbags, sun visors, glove box, front console, & head unit.
6) Exterior – RS front bumper (not pictured, used older photos for the post), carbon hood, RS wing, RS mirrors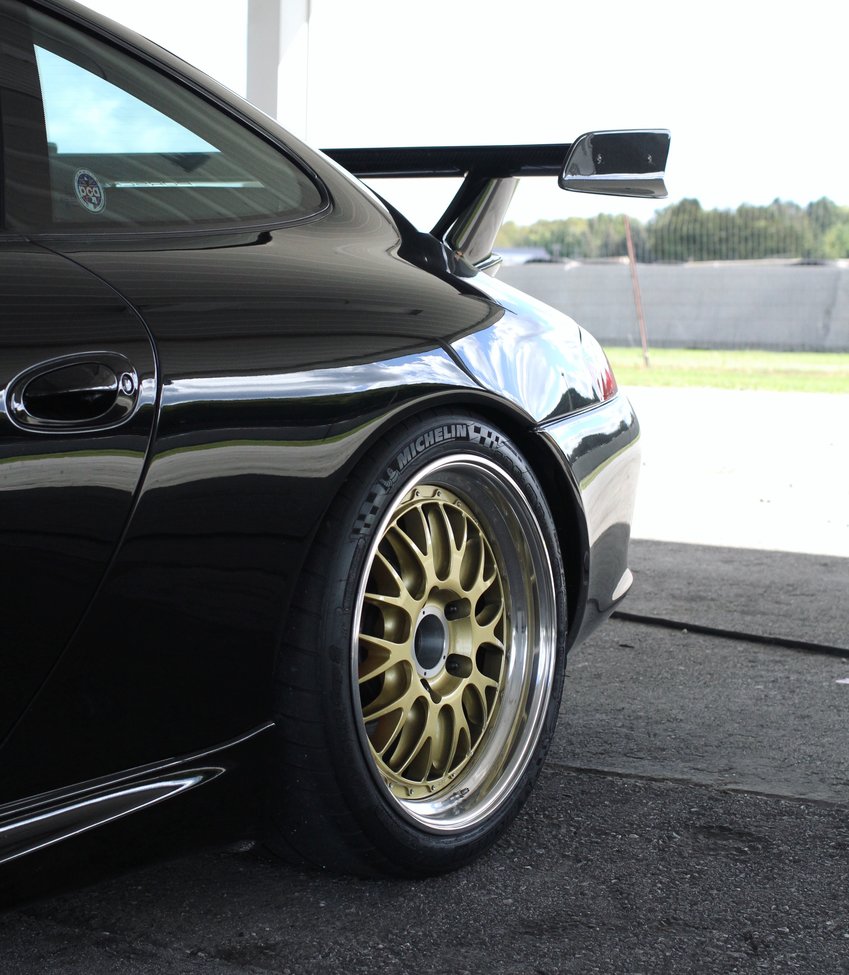 Photos & video courtesy of Ryan Gates/311RS, LLC.