311RS Paddock: News from BIR
We've partnered with Brainerd International Raceway to create the 311RS Paddock. A home base for our testing, track support, and driver development.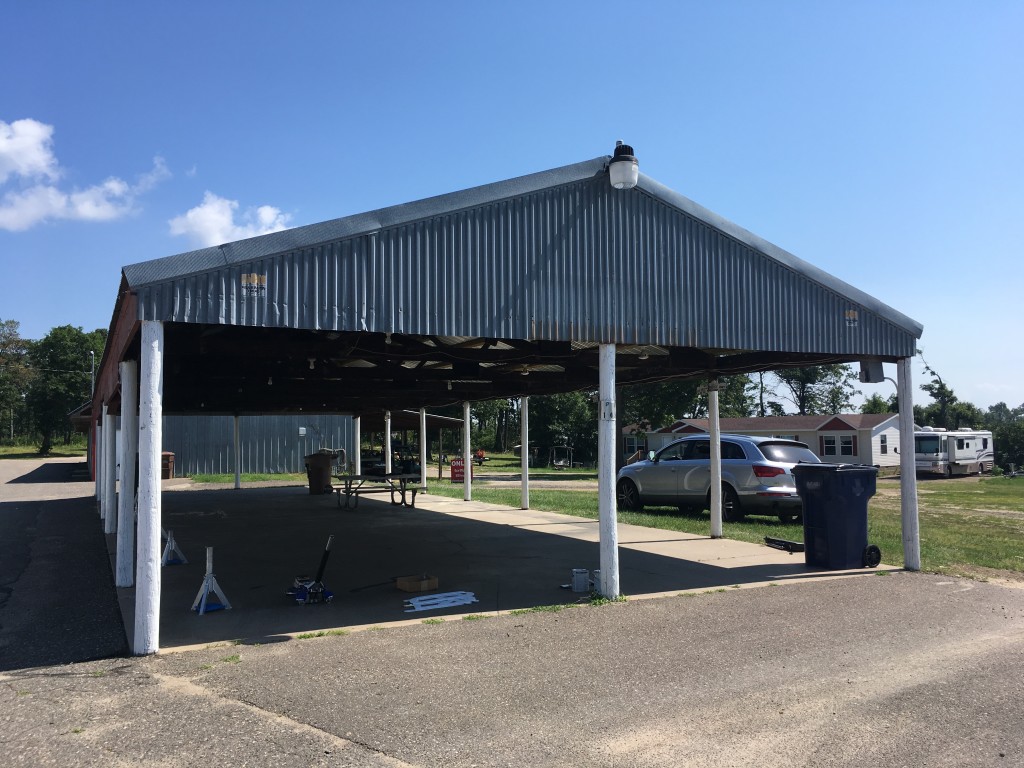 For years, this covered space has functioned nicely as our working space at BIR. The concrete is flat, there's power, and most importantly a hose for car washes nearby. Visually however, the structure needed to be spruced up.
We saw this as an opportunity to partner with BIR to improve the facility while creating an identity for ourselves at our home track.
The process began with a thorough cleaning. From there the poles were refinished with satin white and the bare corrugated steel was coated with satin black. We used Sherwin Williams Emerald exterior paint for both surfaces for a lasting finish – thanks to the recommendation from our neighbors at New Town Painters.
And voila – the 311RS Paddock at BIR. Some elbow grease and a few coats of paint really transformed the structure.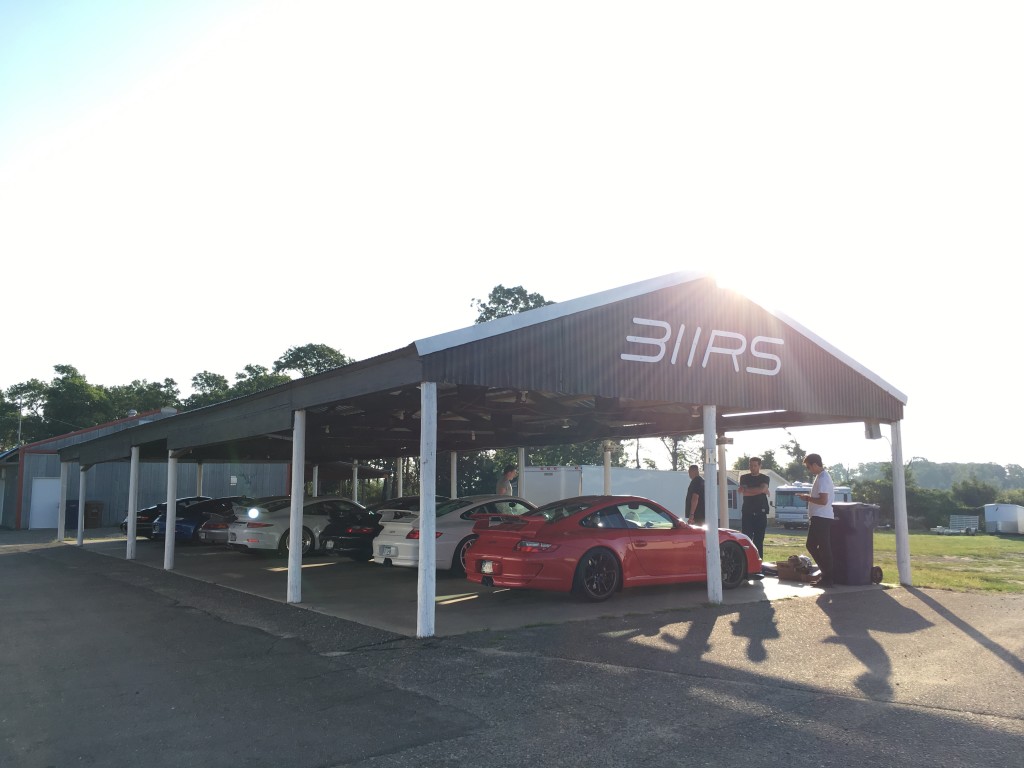 The following weekend we had our first opportunity to utilize the 311RS Paddock. The space houses 7 cars without hampering workflow. A successful first test.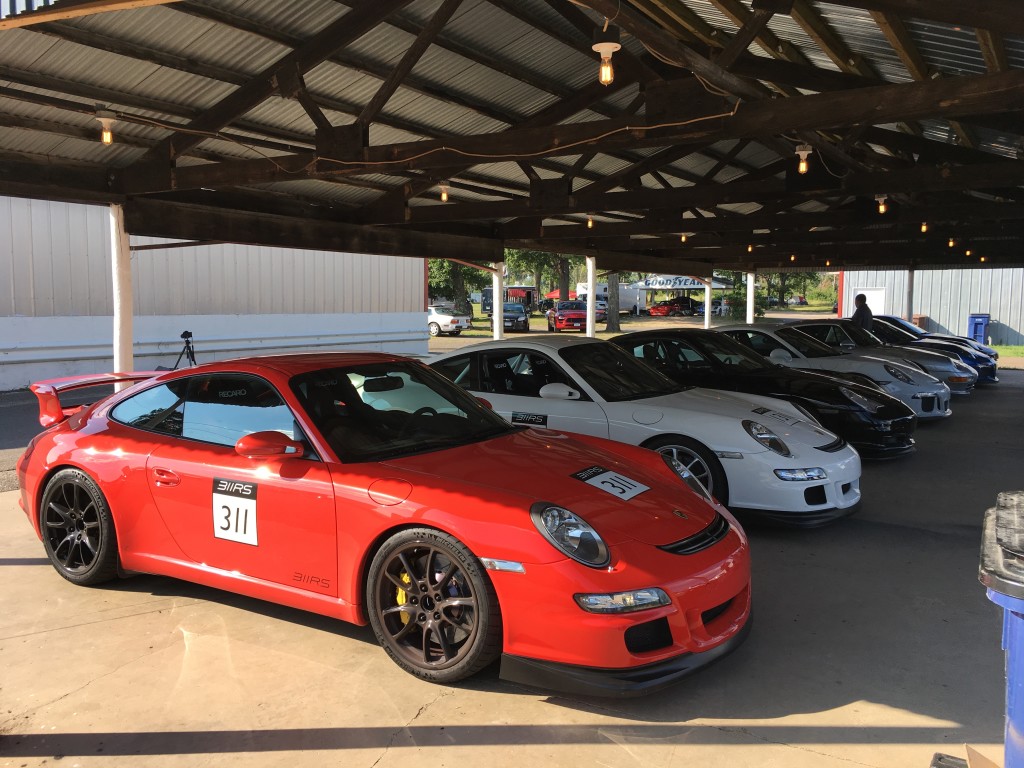 It's awesome to have a place to call home at the track we grew up driving. Our next event is the 14th-15th of September with PCA and the 311RS Paddock is filling up quickly – drop us a line to reserve your spot for the weekend.