311RS Test: Scenes from BIR 2020
In cooperation with Brainerd International Raceway, we hosted a private test for our GT2RS Clubsport & 991.2 GT3 Cup. In addition, we invited a small group of our road car clients to join us for some much-needed high speed therapy. 
Participants were limited to a total of 10 as part of our agreement with the track and the local county attorney. Strict social-distance guidelines were adhered to and we are happy to report, nearly four weeks since the event, each one of us who attended remain free of COVID-19 symptoms. 
Peter Lapinski was on hand to capture the scenes of our first test for 2020. We thank him for being there as we rolled out our GT2RS Clubsport for the first time, a huge milestone for our team. Please enjoy the following selection images from Peter and accompanying notes from the team.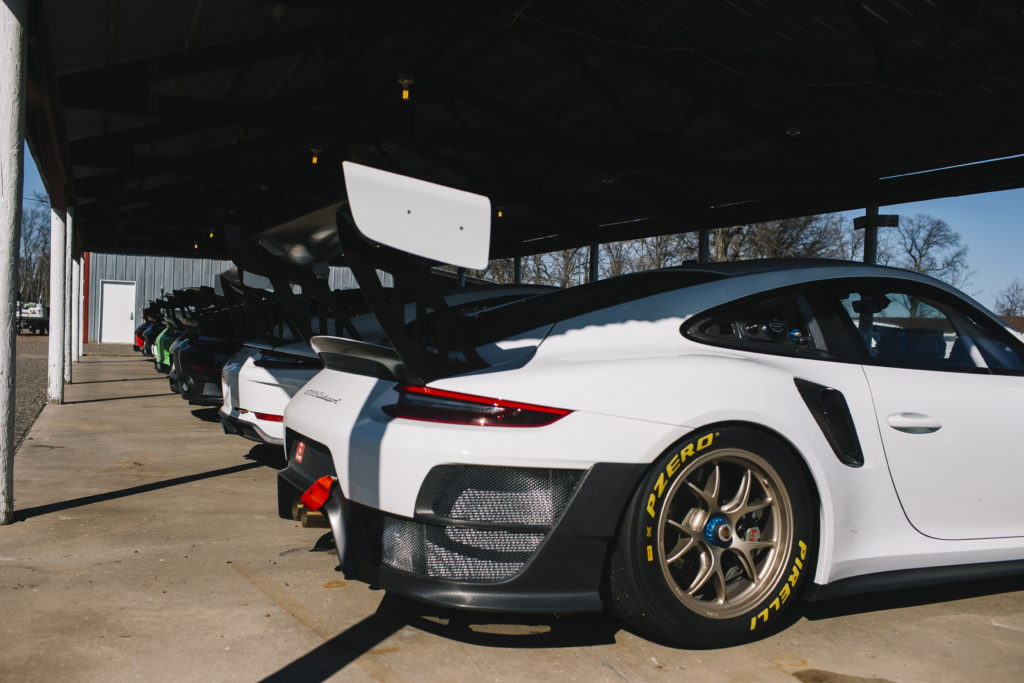 The line up included: GT2RS Clubsport, 991.2 GT3 Cup, GT2RS, 991.2 GT3RS (x2) 991.2 GT3, 997.1 GT3, and a 996.2 GT3 (did not run).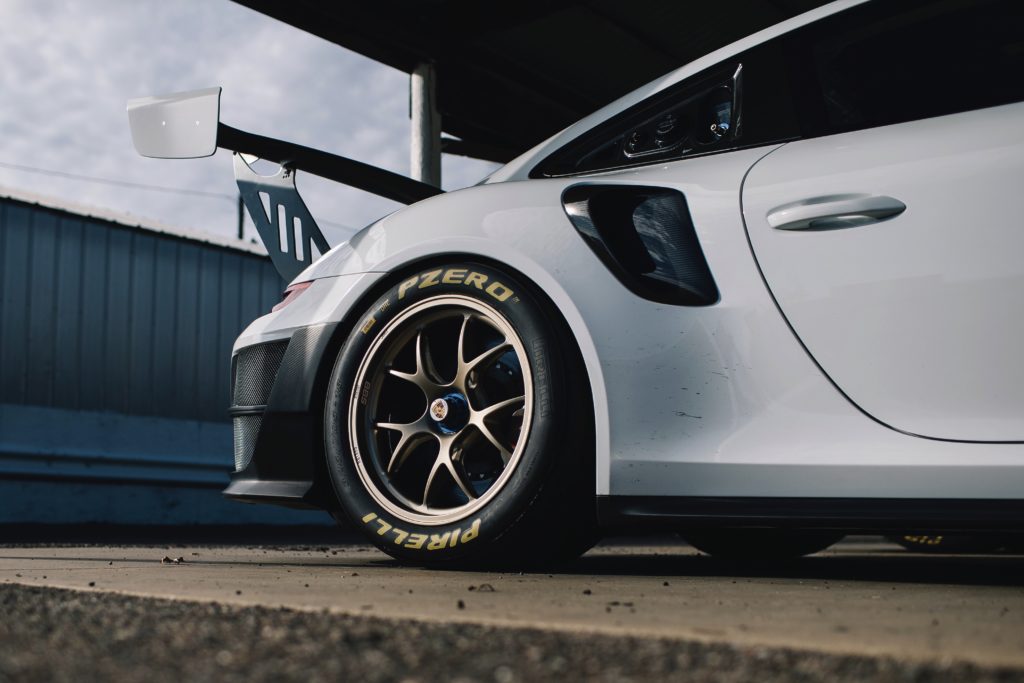 The sun was hitting the GT2RS Gold BBS wheels just right. 
The 311RS Porsche 911 GT2RS Clubsport followed by the 311RS Porsche 911 GT3 Cup on track together for the first time.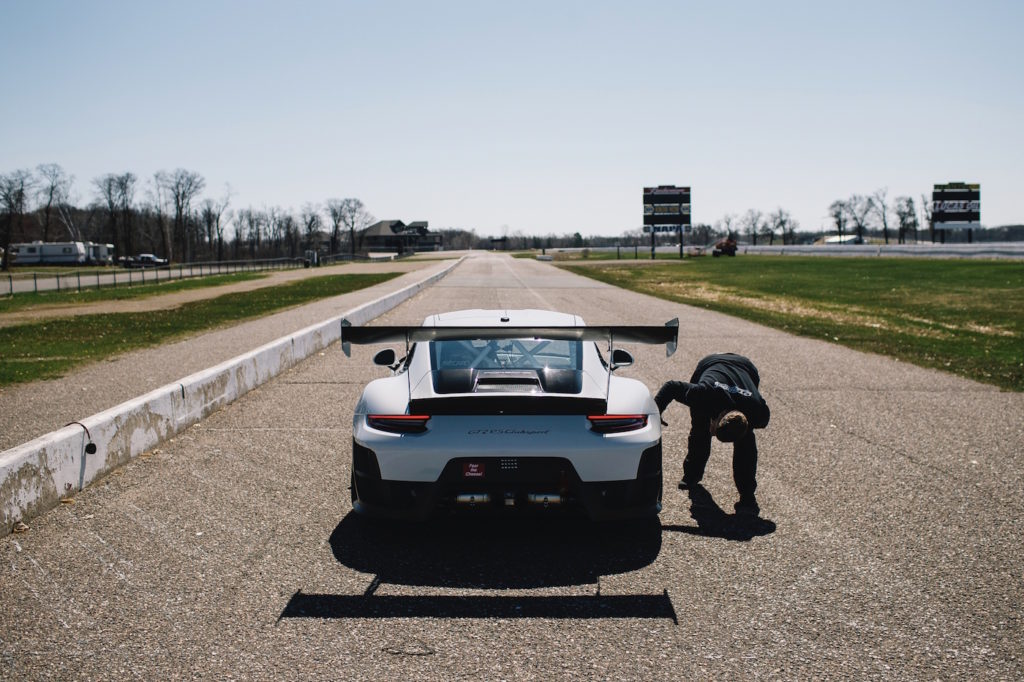 Our partners at Goldcrest Motorsports sent Blake White up for the test. He helped us get up to speed and ensured the test went smoothly. Thank you Blake & Goldcrest!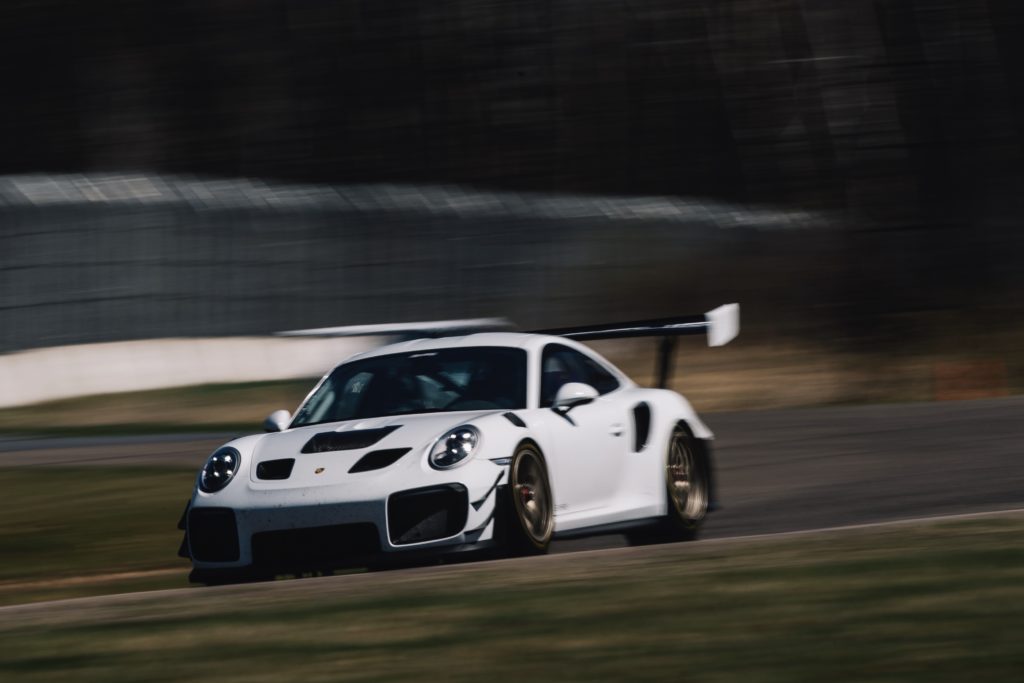 The GT2RS Clubsport absolutely ate up the track. Even during shakedown, the car was running faster laps than we had ever ran around BIR. A beast, as they say.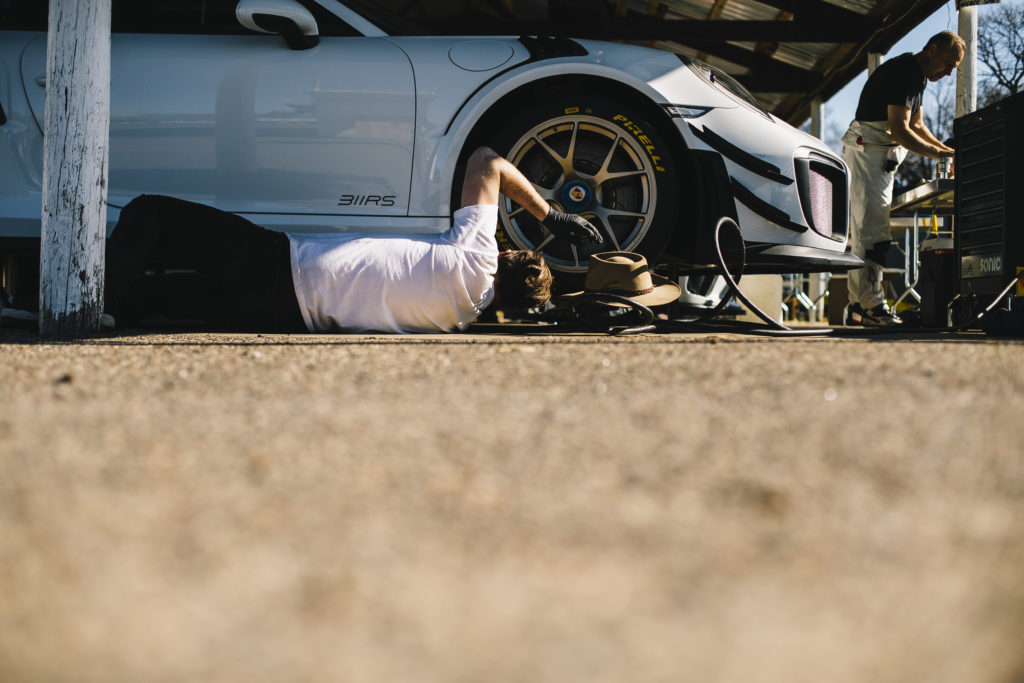 With nothing more than fuel & distilled water (for the intercooler sprayer system), the GT2RS Clubsport ran like clockwork. Here we see Ryan giving the underside of the car an ocular pat down after a session in the car.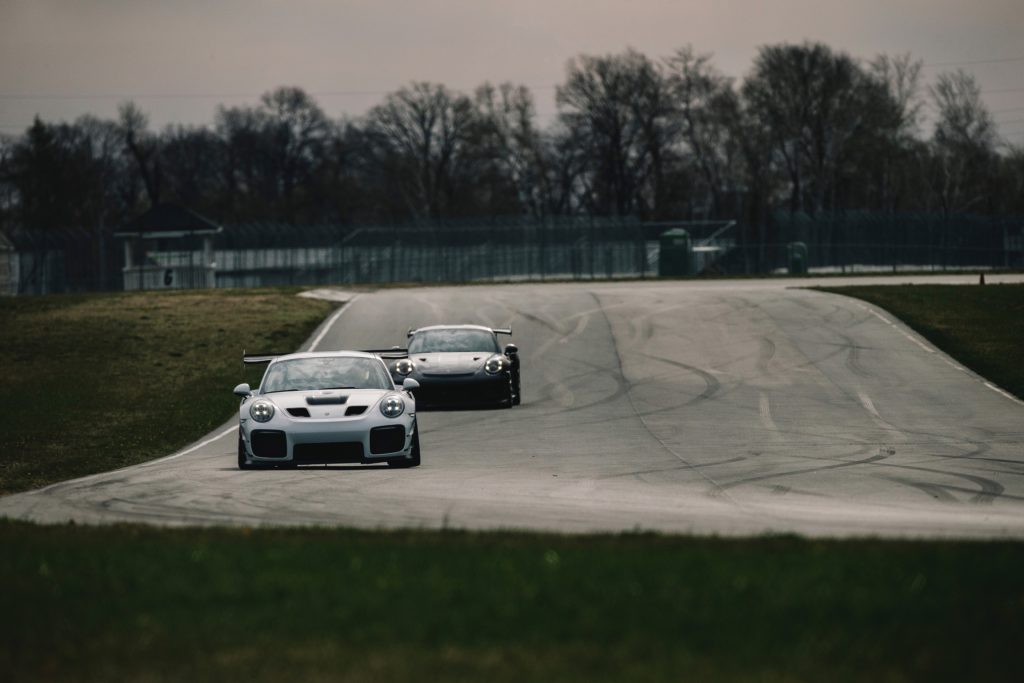 It was a treat running the GT2RS road car and the GT2RS Clubsport together on track. While the road car is quite a bit faster in a straight line (it is tuned by M-Engineering making over 700whp), the Clubsport handily walked away from it over the course of a lap.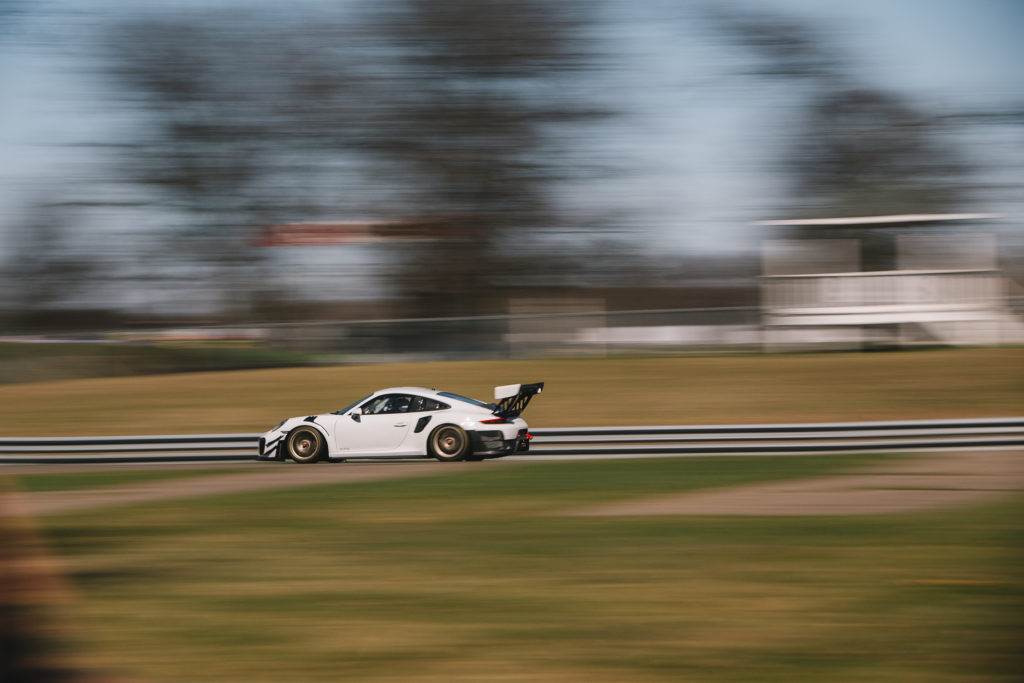 Two different vantage points through T9 – a turn that requires much respect from the driver.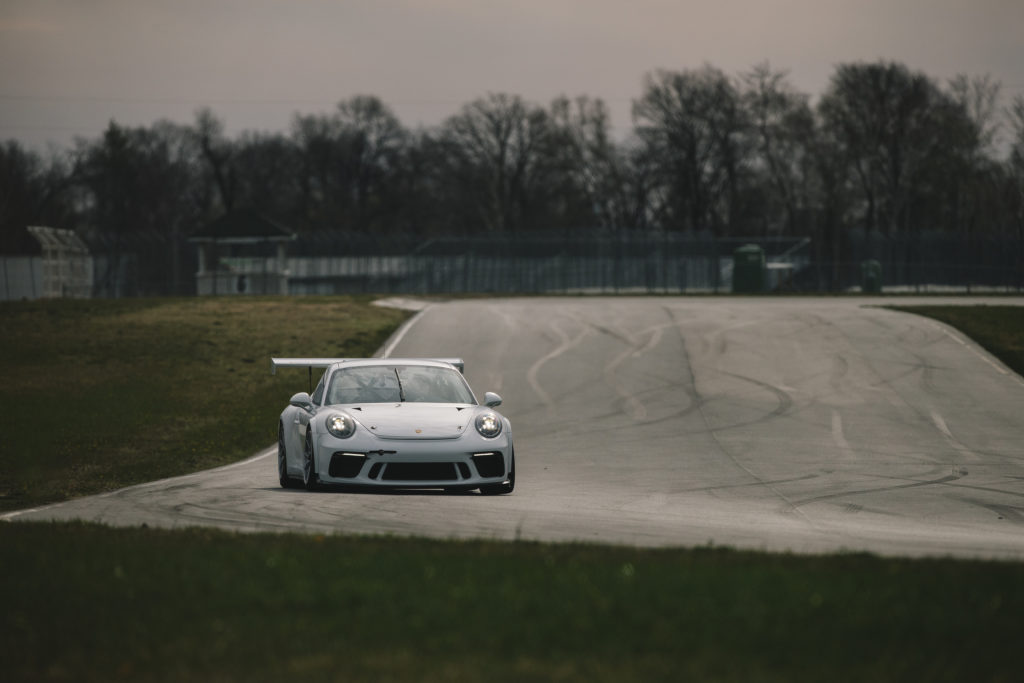 Elsewhere on track, Jeff was up to speed out of the box in his 991.2 GT3 Cup. He's tested the car at Sebring & COTA already this season, so on familiar territory at BIR he was very quick.
We look forward to working with this driver and car as the season progresses. The 991.2 GT3 Cup provides us an opportunity to understand and develop with Porsche's latest Cup car platform. This experience will pay dividends for years to come.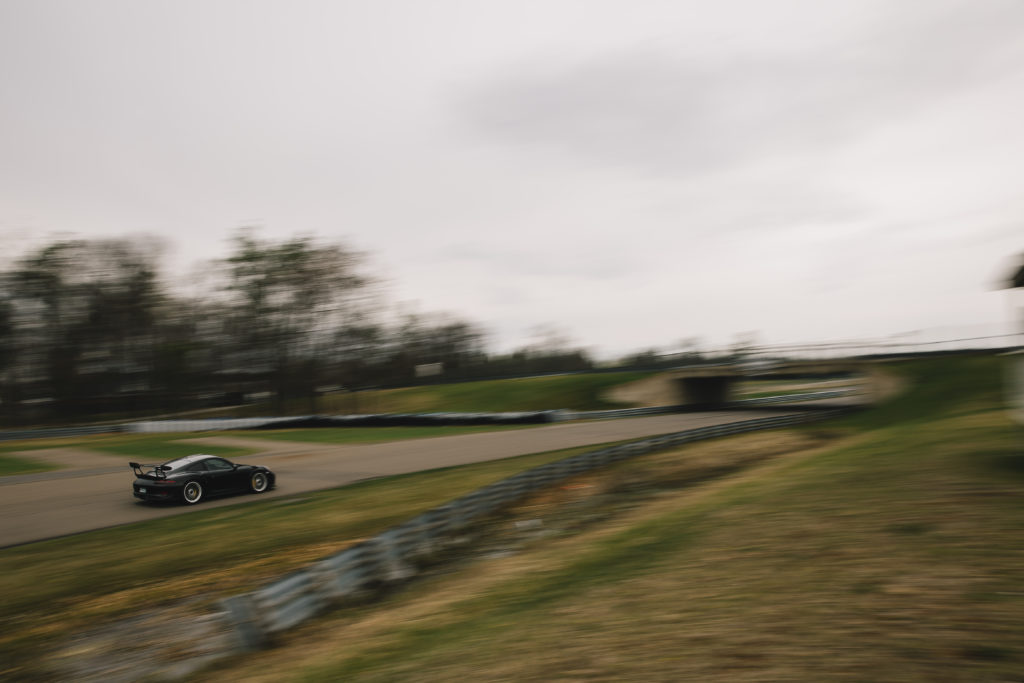 Dan was pushing his 311RS-prepared 991.2 GT3RS to new limits during the test. He is picking up speed, and quickly. We are looking forward to seeing his development this season.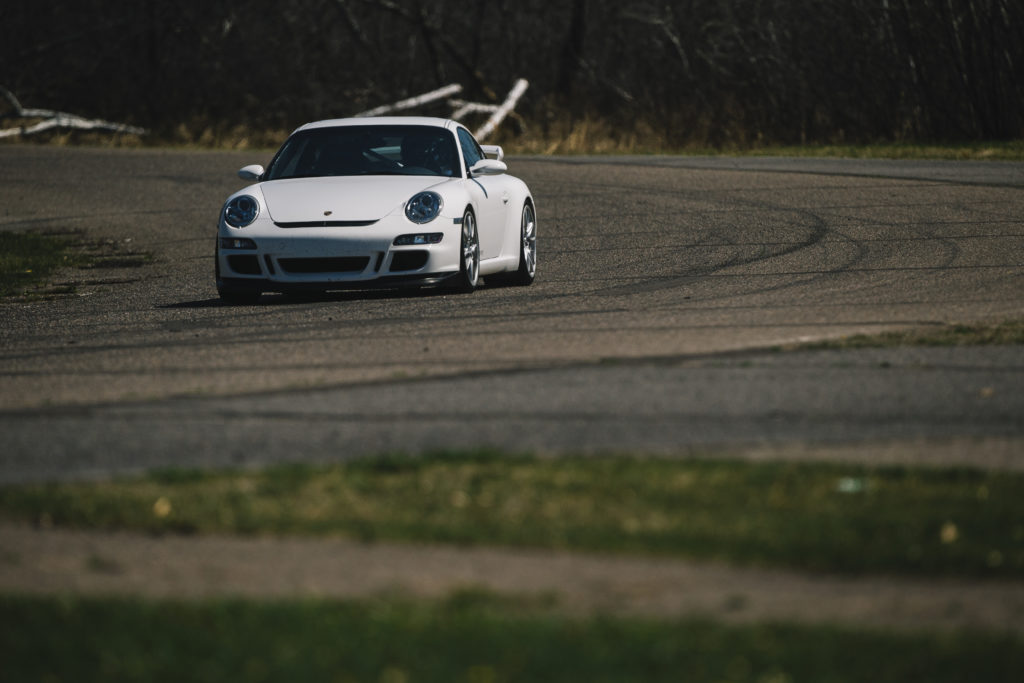 Tom was on hand in his gorgeous 311RS-prepared 997.1 GT3 consistent as usual. It's always a pleasure seeing this car run.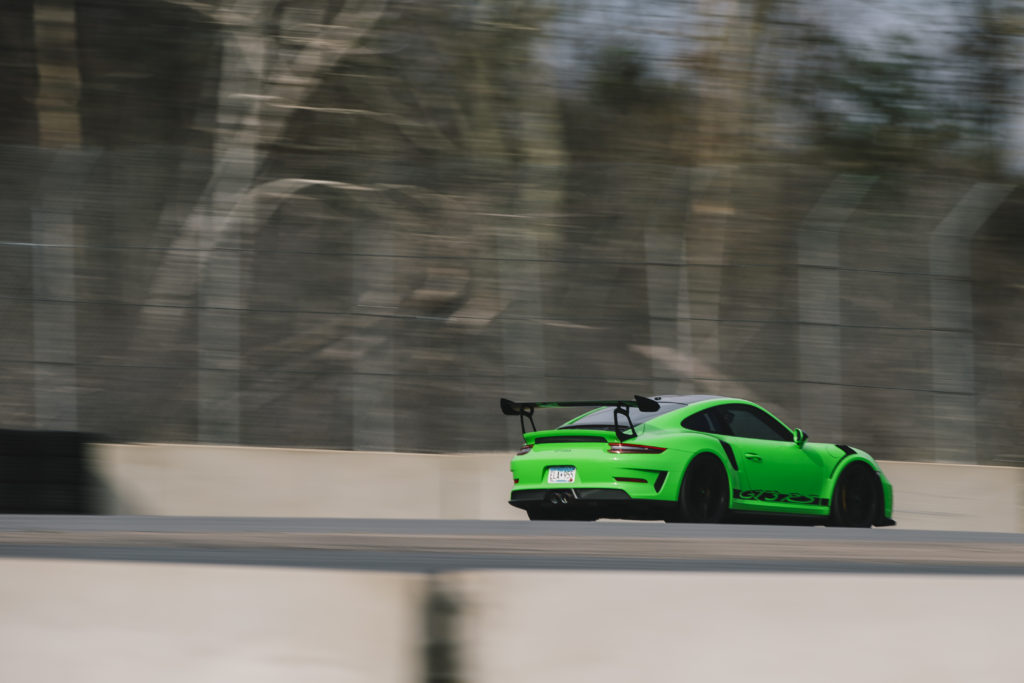 A new driver for 311RS, John, was testing out his new 311RS-prepared 991.2 GT3RS for the first time. Fresh from an initial chassis setup, he was quick to improve, lopping multiple seconds from his lap times each session.
He's due back into 311RS HQ for further upgrades along with our track aero & chassis setup. We are looking forward to seeing this & driver car develop.
Brandon was up to speed right away in his 311RS-prepared 991.2 GT3. We've been working with him for a season now, his progression in both speed and feedback have been great to see.
He's now equipped with our safety package (roll bar, harnesses, and HANS device) and faster than ever while also being safer than ever.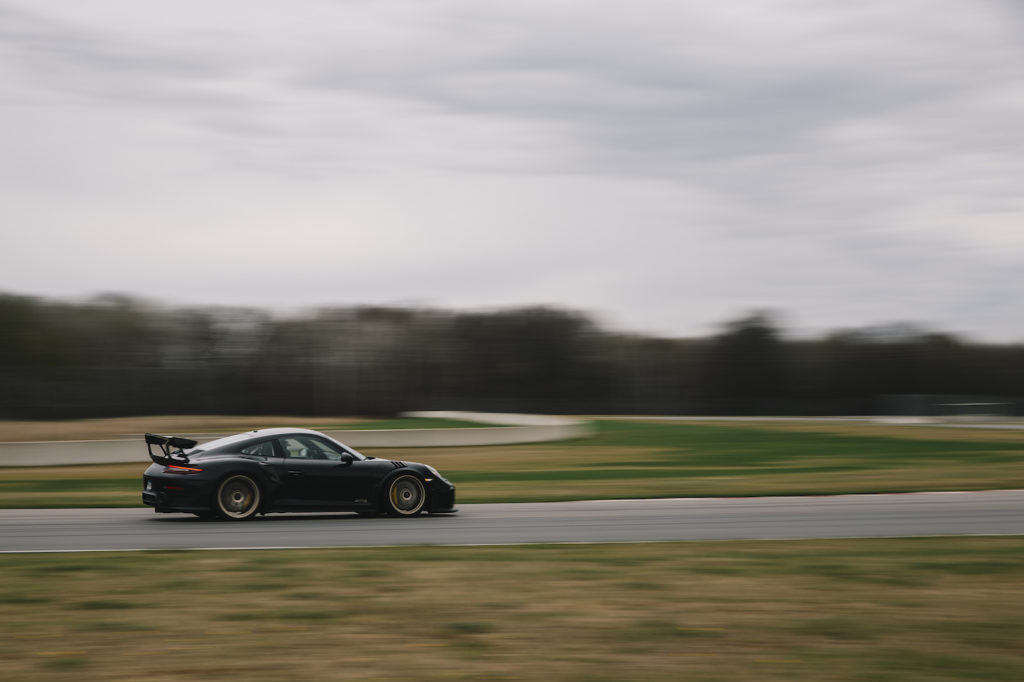 Bruce was pounding laps in his GT2RS road car in between sessions in his GT2RS Clubsport. Hearing his feedback in back to back sessions was awesome, suddenly that GT2RS road car felt very much like a road car in comparison.
That's it for now. Lots learned, with even more yet to learn. Until next time, Fear The Cheese!
Photos courtesy of Peter Lapinski