311RS visits: BIR PCA Spring Fling 2017
Porsche season has officially arrived in Minnesota.
For 2017, Nord Stern hosted it's annual Spring Fling event on April 28-30th at Brainerd International Raceway. PCA wisely runs the 3.1 mile Donnybrooke layout – nearly 50 years after the facility opened in 1968, "Donnybrooke Speedway" still makes for a great proving ground.
A 1 mile straightaway to start the season? We'll take it.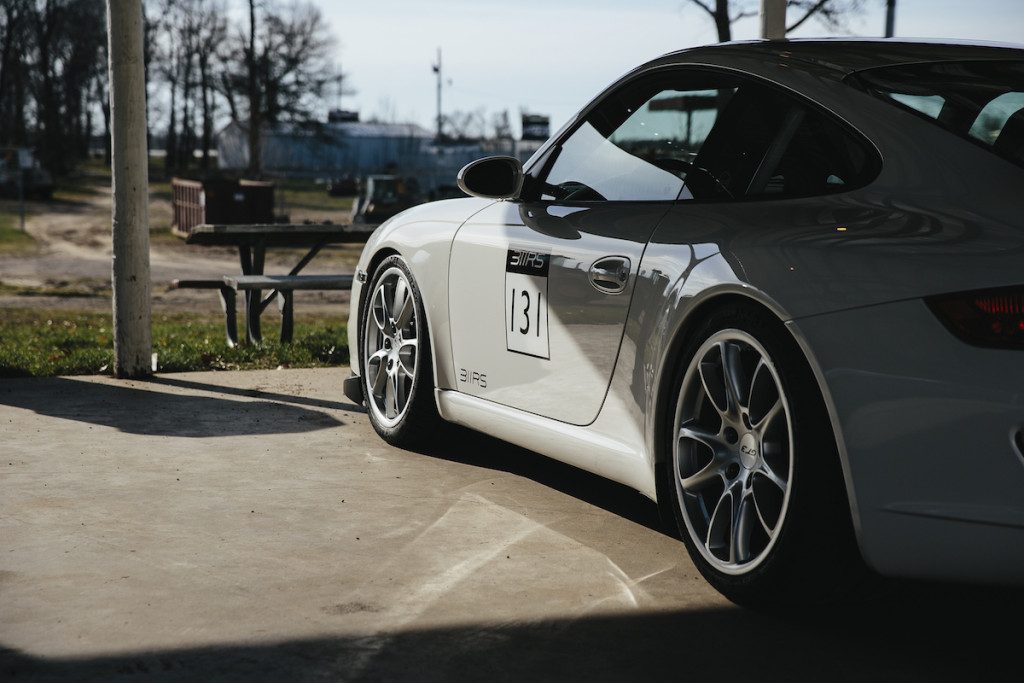 We have a few fresh faces in the crew for 2017 – including Tom's 2008 997.1 GT3. This weekend would be it's first outing after our preparation during winter break – click to see before & after. These GT3s in particular (2007-2008) have a special place in our hearts, so it was a real treat to see it through the process and onto the track.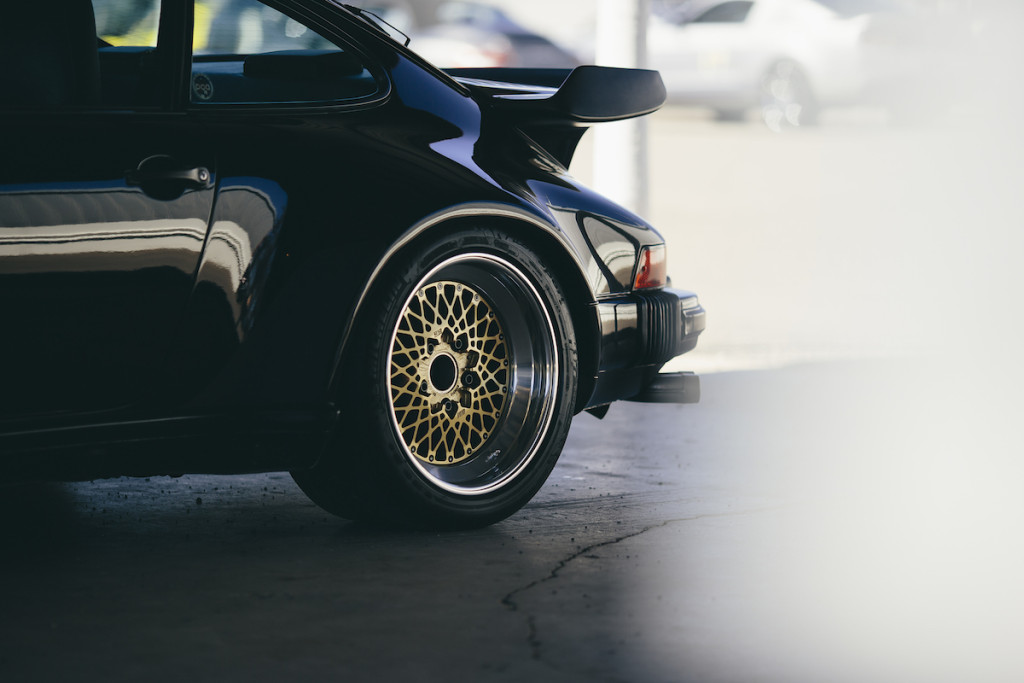 Ryan's 1987 930 was on hand to start the year. Sadly, no track time for this one – it's been relegated to cheerleading duty for 2017. It does a great job of looking pretty, however. So all is not lost.
The #69 311RS makes a return for 2017, this time on a Polar Silver 1996 993 C2. John sent his Forest Green metallic 964 packing just before winter and emerged with this 3.8L beauty. What a stud.
Rich added a 2009 997 Turbo to his garage late-summer 2016. It's a great driver for him, and and as he would soon find out, real quick on track. The car received a full set of two-piece Girodisc rotors along with fresh pads all around prior being introduced to BIR.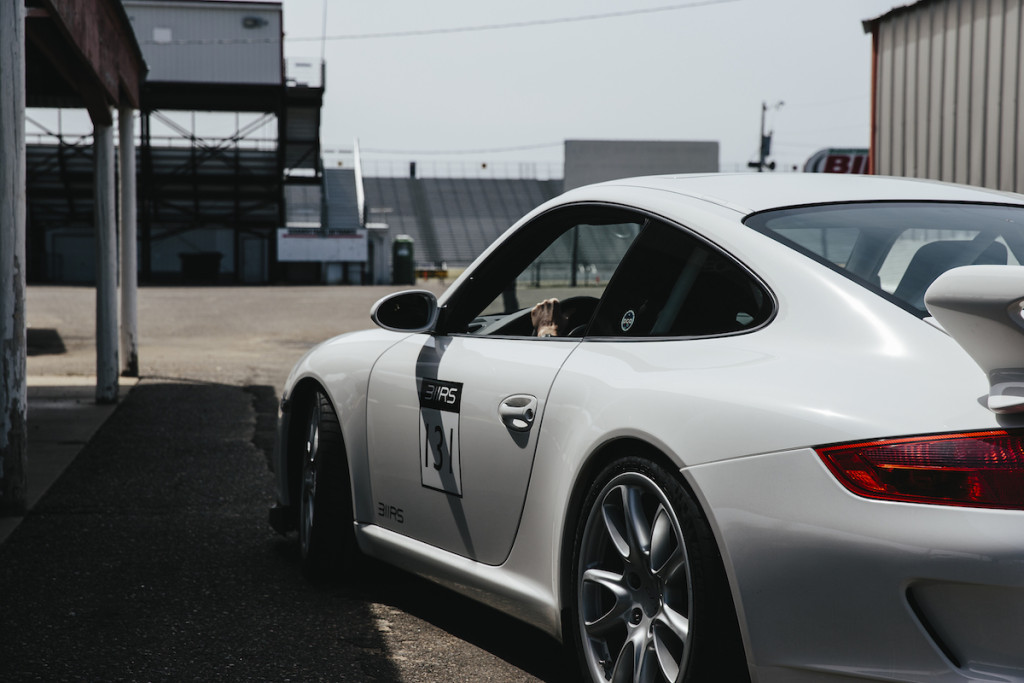 Friday's schedule is built around PCA's Driver Education course – a must for any new member to PCA who plans to enjoy their Porsche on track. We introduced two new members to the club for 2017 and it's safe to say they are hooked. Sorry guys!
Each driver is assigned a PCA-certified instructor to guide them through the process. The day's schedule begins in the class, then moves to the skidpad for cone drills. The part everyone is here for, track time, runs for the rest of the day with the instructor by the driver's side. It's an awesome experience for new drivers.
Those drivers that have taken the course previously enjoy a relaxing Friday.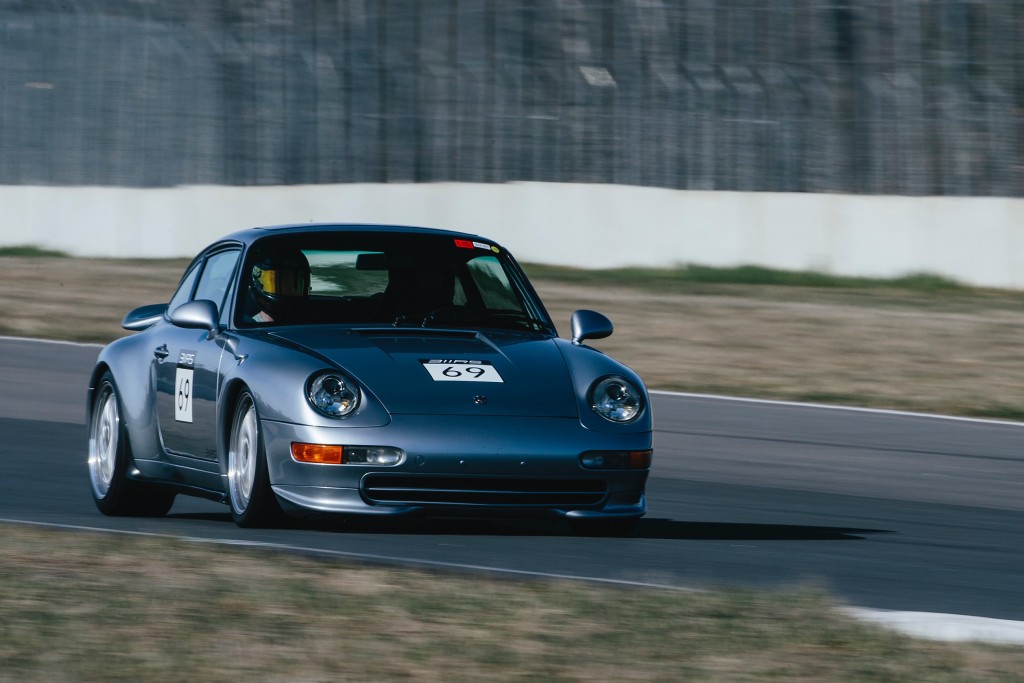 Saturday is a different story. We hit it hard and get to work sorting the cars.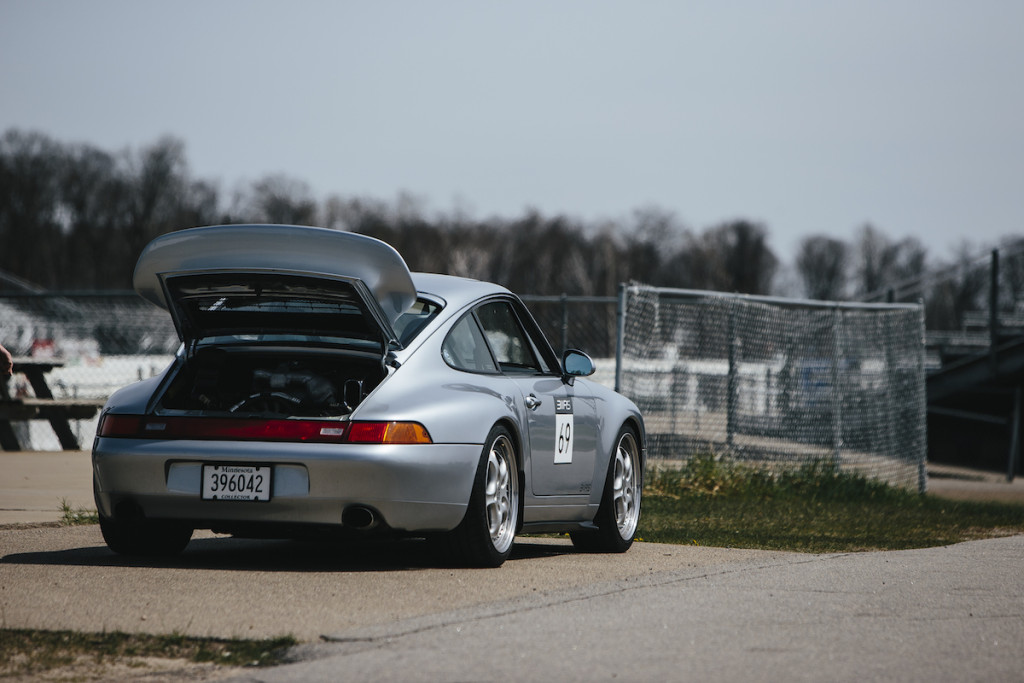 The 3.8lL engine in John's 993 is a gem. It's built using 993 RS engine & drivetrain components, which in combination with a gearing change, makes for one hell of a drive.
The 993 RS trend continues with brakes, wheels, and aero pieces each from the European-market 993. This setup is bound to evolve in time, however it's in a great place to begin the season. It's so fun.
Saturday ends with some good old fashioned team work. Turn 1 at BIR is really tough on the left hand tires, it's nearly flat out at 150mph+. A quick swap side to side and the tires wear very nicely.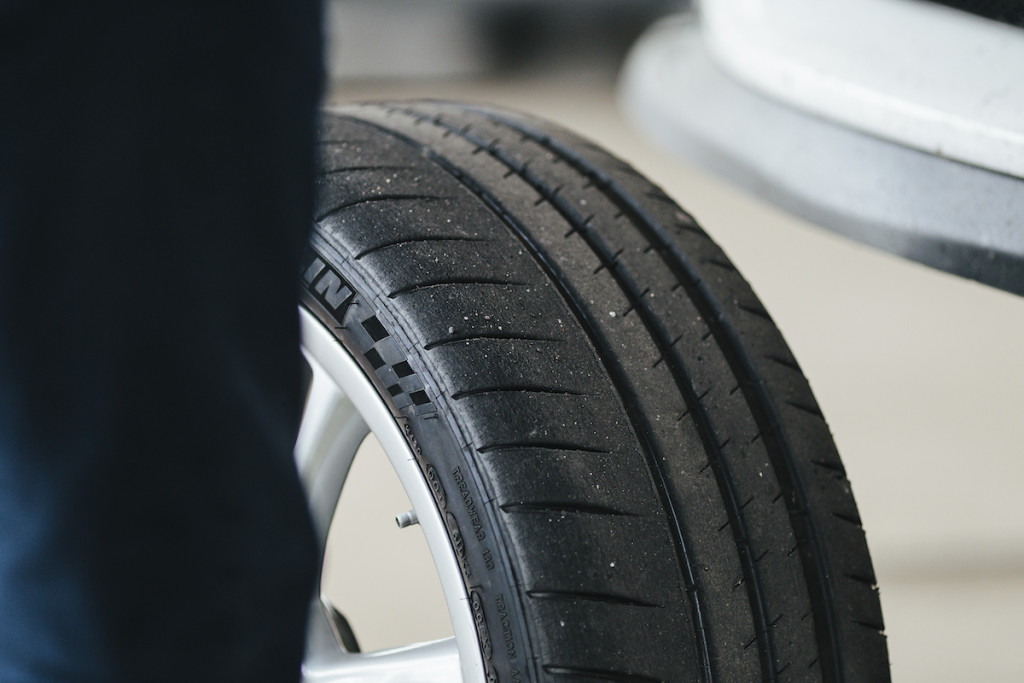 A close up look at tire wear of a fresh Michelin Pilot Sport Cup 2.
Lots of arms crossed fellas…
Sundays at the track, nothing else like it.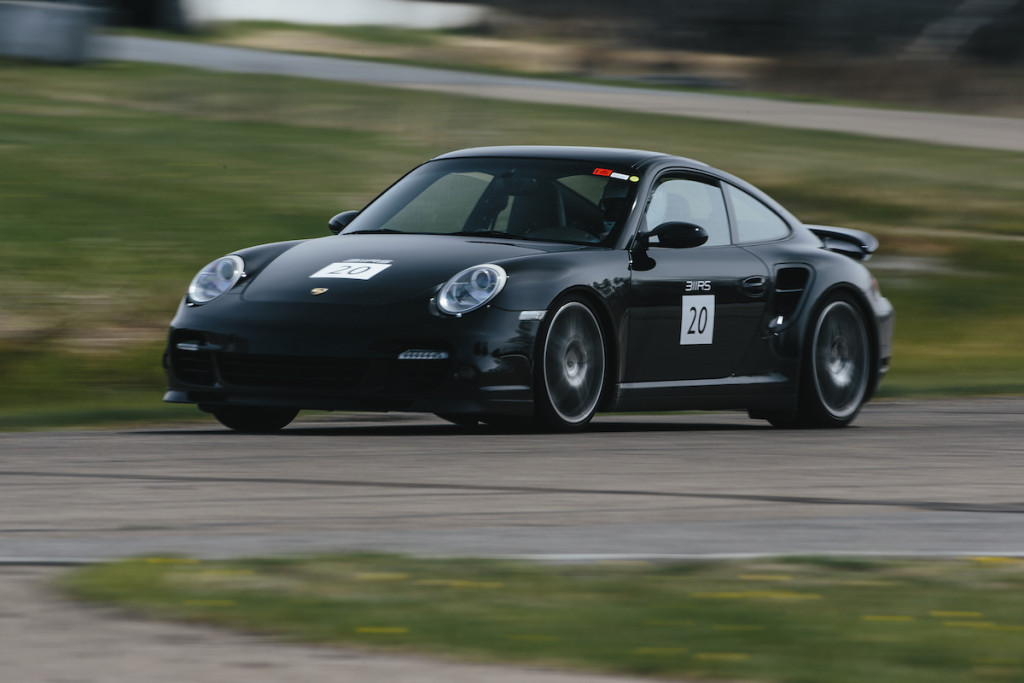 Rich was crushing it during his first weekend at the track. The 997 Turbo ate up BIR's long, flowing Donnybrooke layout with Rich attacking out of the box. It was awesome to watch.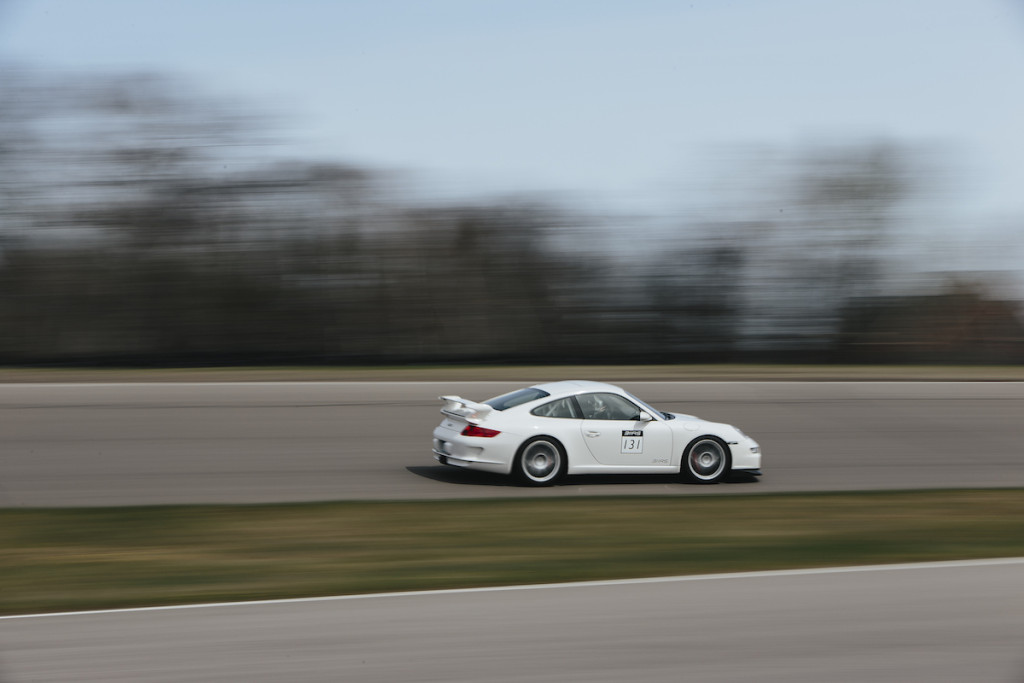 Tom and his 311RS-prepared 997 GT3 ran smoothly all weekend. The car is nicely setup for a mix of street & track use – not too much, and not too little of anything. I think we all fell for the car during the course of the weekend.
Our initial setup for the car produced nice, flat cornering and took advantage of the extra grip of the meaty Sport Cup 2s all around.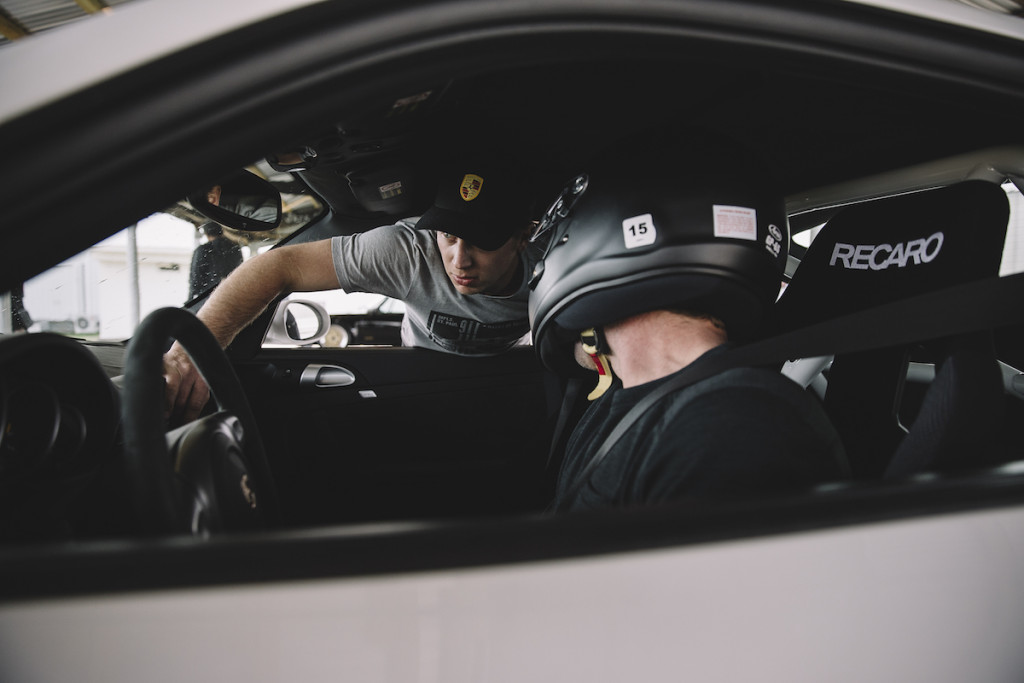 Part of the fun is getting to know the car. Here, Ryan explains to Tom how to properly engage 6th gear before entering Turn 1.
993s are just perfect – they are just the right balance between vintage and modern. They feel good, sound good, and they're fast. John's especially.
Heading into May it looks we've got a bunch more driving to look forward to. A thank you to the folks at Nord Stern for hosting the event. We had a great time, see you at Road America.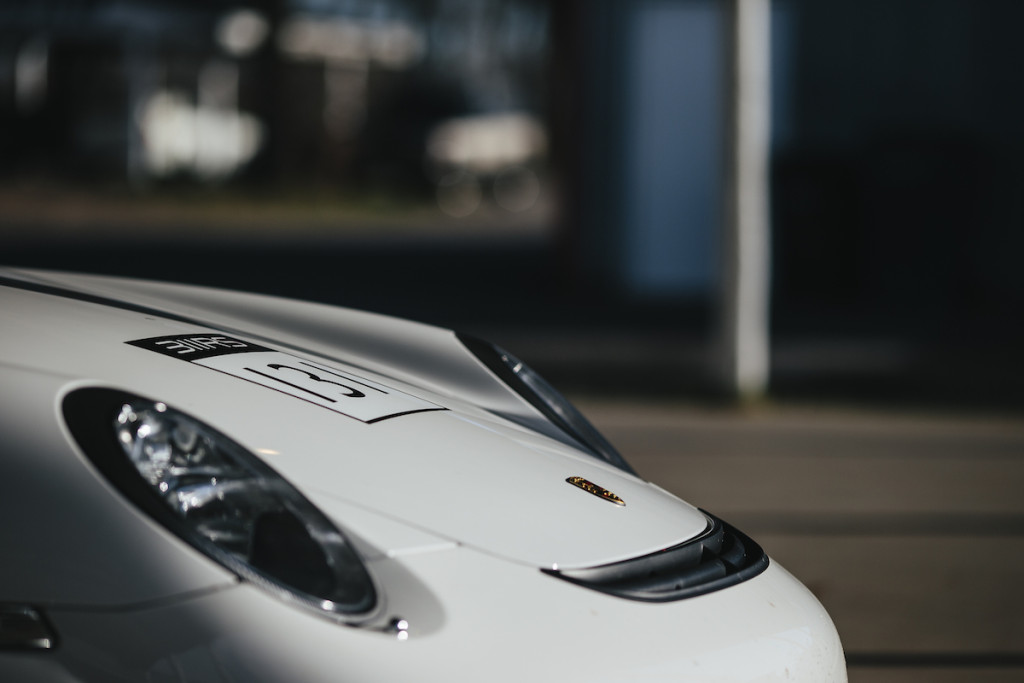 Summer is around the corner, is your Porsche ready? Make it a point to get it right, contact us to book your time with 311RS. Imported from Stuttgart, refined in Minneapolis.
Photos courtesy of Peter Lapinski.