311RS Visits: BierGruppe 001
We took to Bauhaus to celebrate 70 years of Porsche sports cars at BierGruppe 001 on June 8th, 2018.
Porsches + Beer = BierGruppe. This simple formula is one we've supported for years now, and for 2018, BierGruppe employed it with great effect celebrating Porsche's 70th birthday.
Bauhaus Brew Labs hosted the party at their brewery. Originally built in 1905 by Crown Iron Works Company, the large industrial atriums and glass-roofed brick buildings of the former foundry gave the event a decidedly european feel.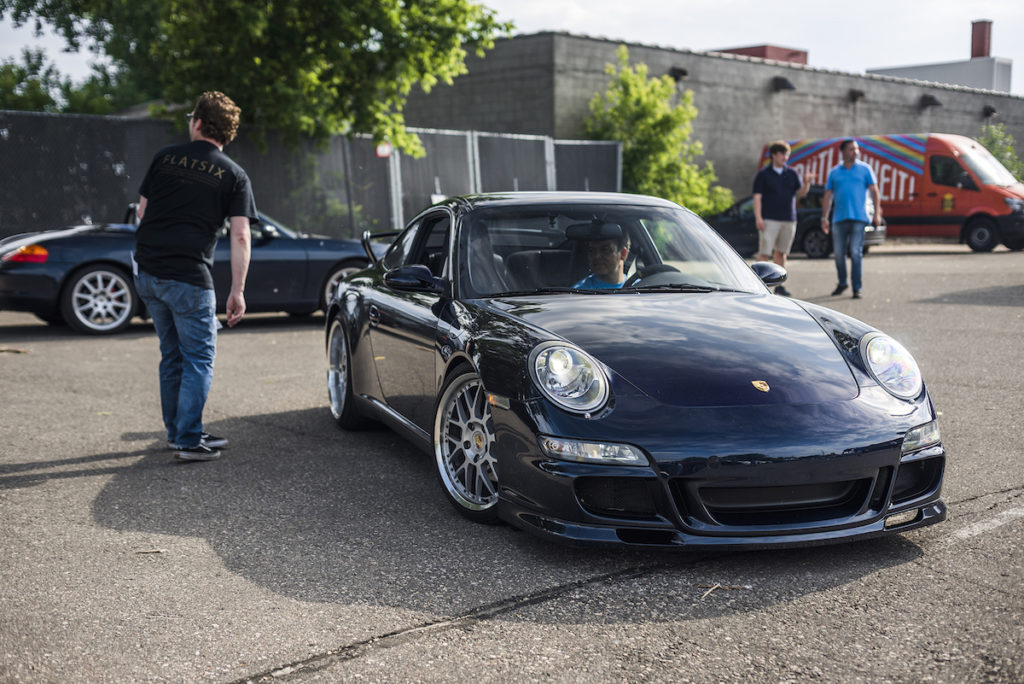 The event was organized by Luis Fraguada and Chad Person. Both Chad and Luis have been integral parts of our local Porsche community for years, and BeirGruppe showed just how well they know our community.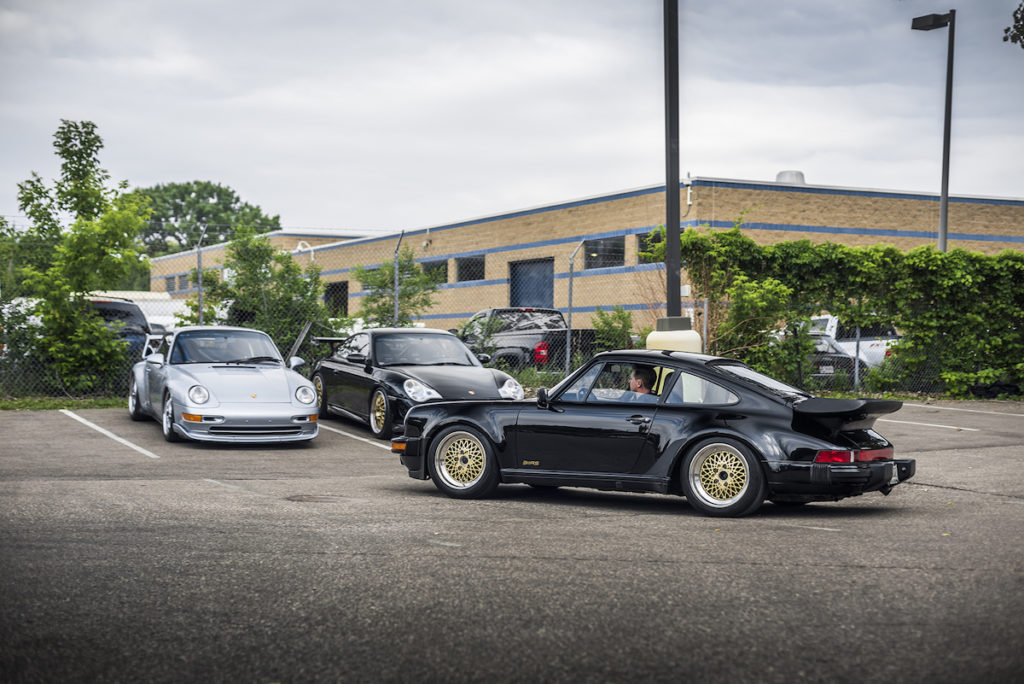 The party was set to officially begin at 5:50p – an homage to the 550 Spyder we assume. We pulled in around 5p to get ourselves situated into our space.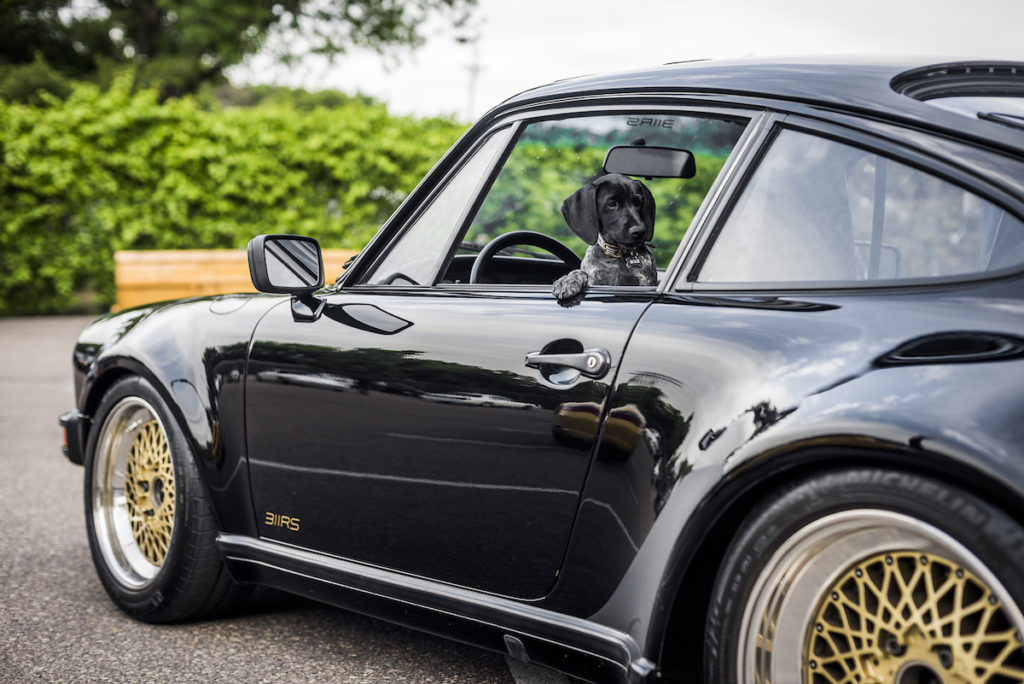 This little one waited patiently while we organized the cars into place. Her name is Lucia, she's a 3 month old German Shorthair. She is the best.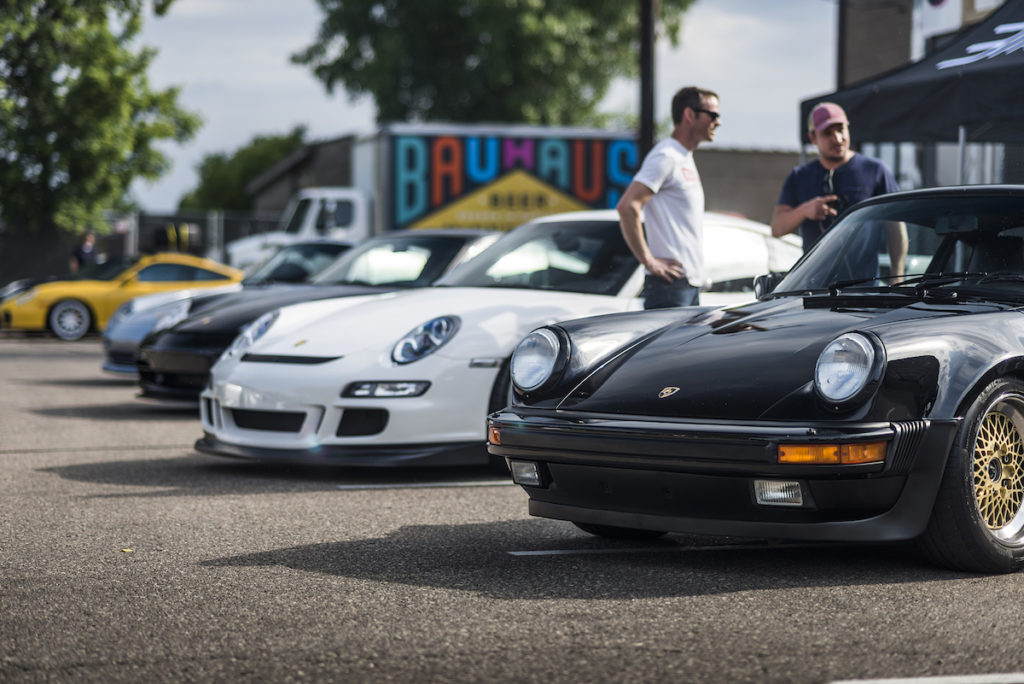 Speaking of the best, the boys at BierGruppe lined us up with prime real estate for the night. Cheers fellas!
Our space at the beer fest was anchored by our 311RS EZup track tent.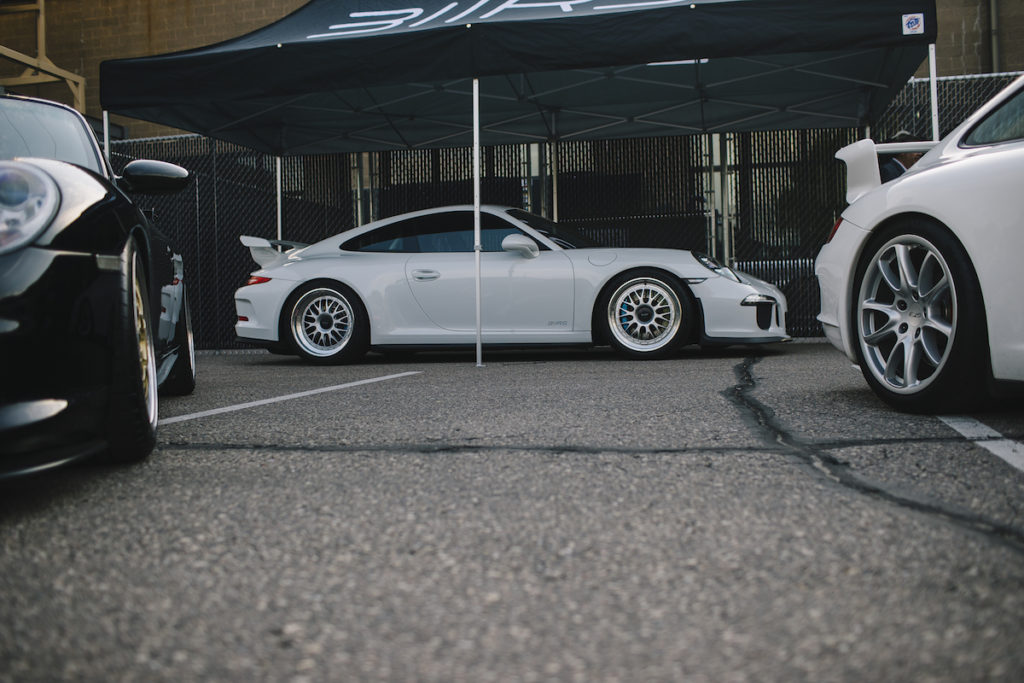 A 991 GT3 fits beneath the 10×20 aluminum frame nicely, with plenty of room up front and behind for activities. EZup did a great job with the build.
Want a 311RSxEZup instant shelter for yourself? Let us know.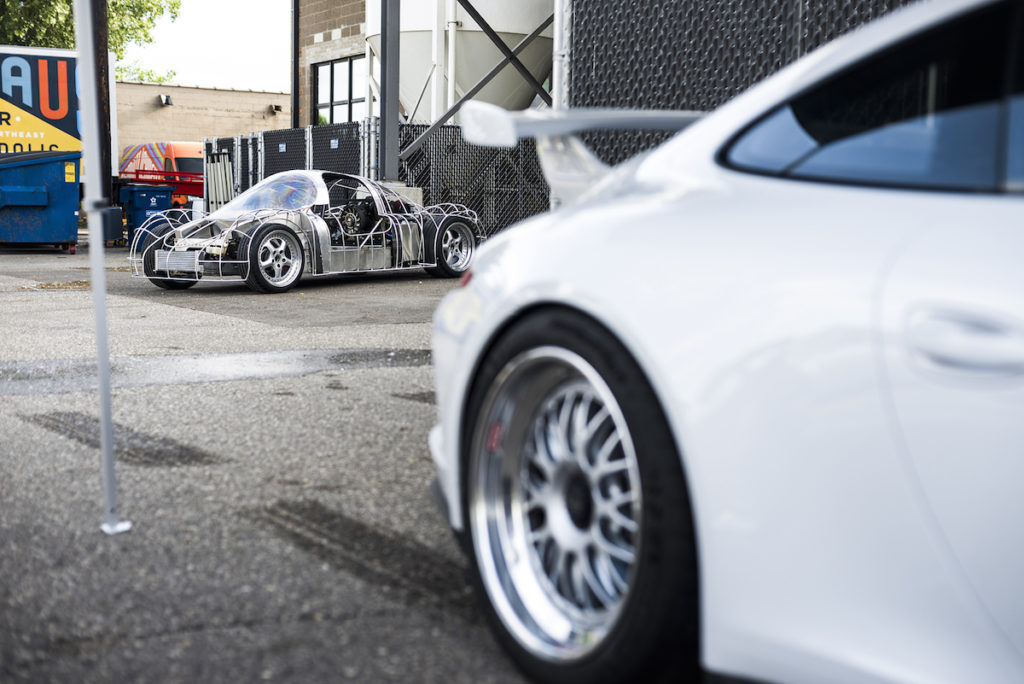 Parked near our booth was the new R2 from Runge Cars. Chris brought the car as a work in progress to highlight what his cars are made of, quite literally.
This R2 is the most radical yet from Runge – and the first to be powered by a flat six. The sub-2,000lb R2 will have more than 285hp from this air cooled 3.6L mill.
The R2 wears beefy 295 Michelin Pilot Sport Cup 2s in the rear. The Sport Cup 2 will be perfect for the R2. We'd love to give it a workout on track, Chris!
A cool side-by-side comparison of the R2 and the CupSport. The 993 is small, but the R2 is tiny.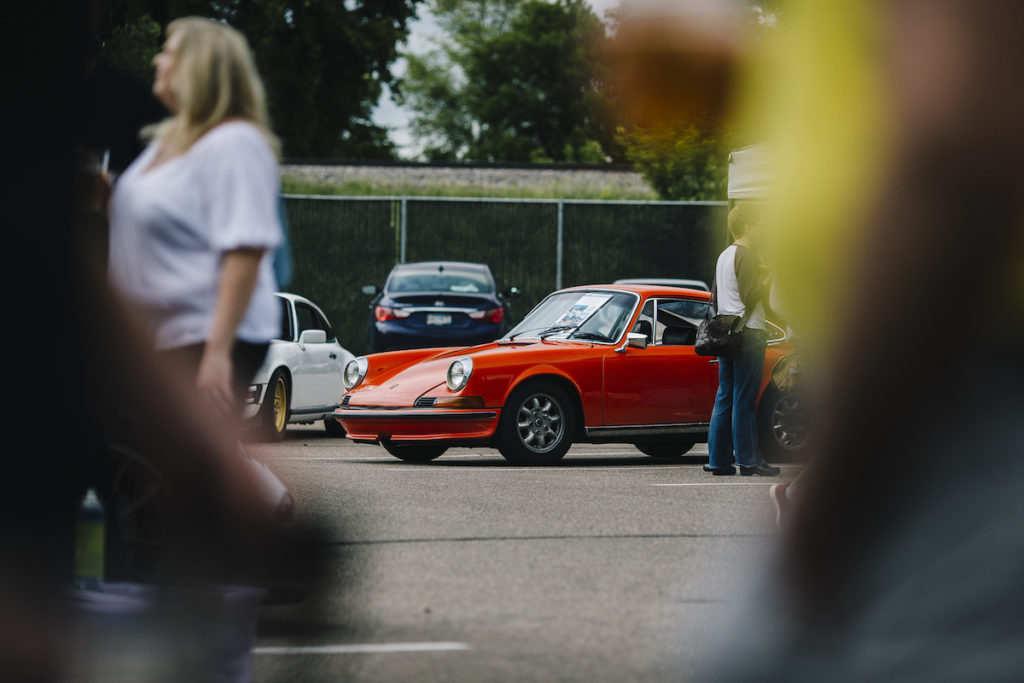 Elsewhere around the event the Porsches were piling in.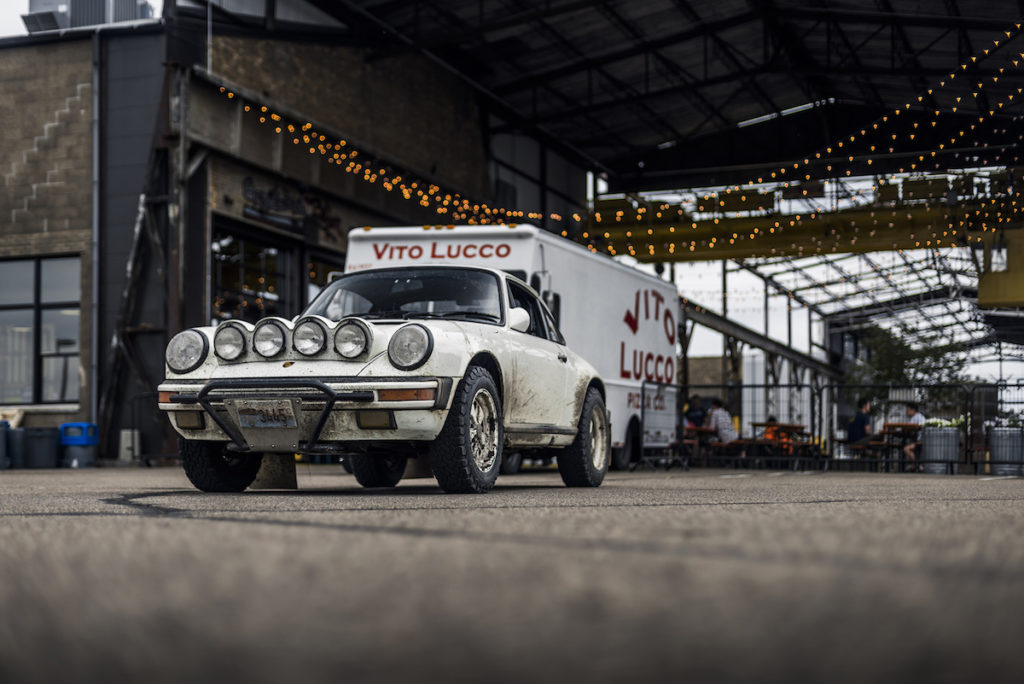 We had a special guest from Chicago – Safari 02 from The Keen Project.
Leh Keen builds these ridiculously cool G-body based Safari 911s down in Georgia. For most Minnesotans, this would be the first time seeing one of Leh's Safari 911s.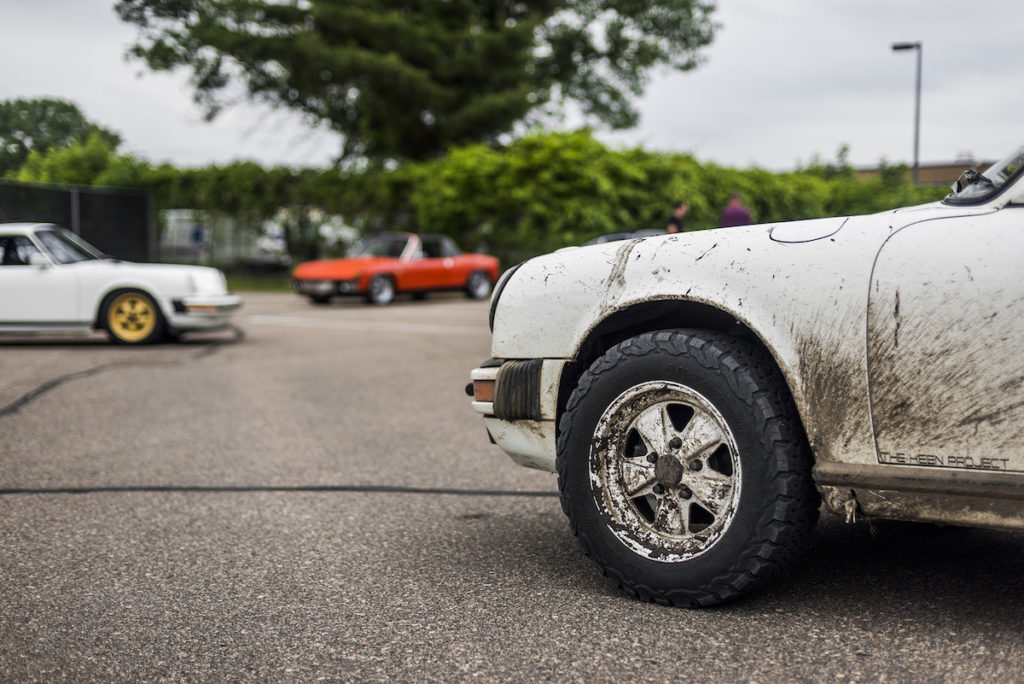 We had the pleasure of "getting it dirty" prior to the event and cannot say enough good things about the car. It takes everything you throw at it and is happy doing it.
On the other end of the spectrum, this super clean 1989 Speedster was shining in the setting sun.
This trio of air-cooled 911s –  a 1973 911S, 1979 911 Turbo, and a 1997 993 Turbo S, belong to a friend of ours. It's always a treat to see what he will bring out.
The Light Ivory 911S is a personal favorite of ours. It's so simple and pure.
Kris and Glen (pictured) had their cool Porsche projects on hand.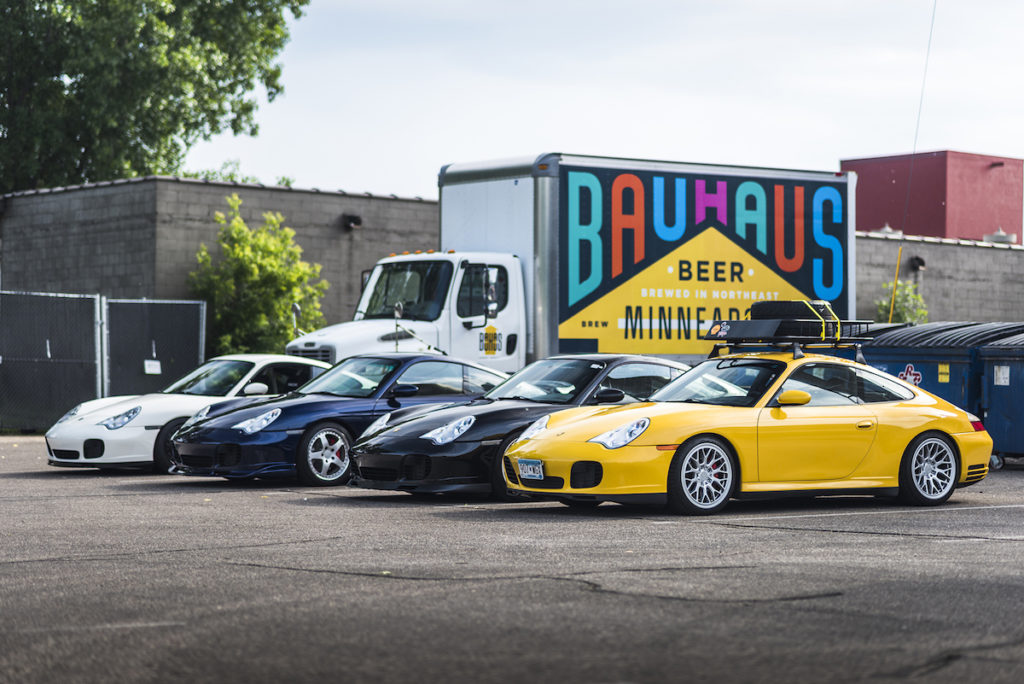 The 996 brotherhood was out in full force as usual. Great to see people embracing these cars and putting their own touches on them.
Every kid loves a GT3.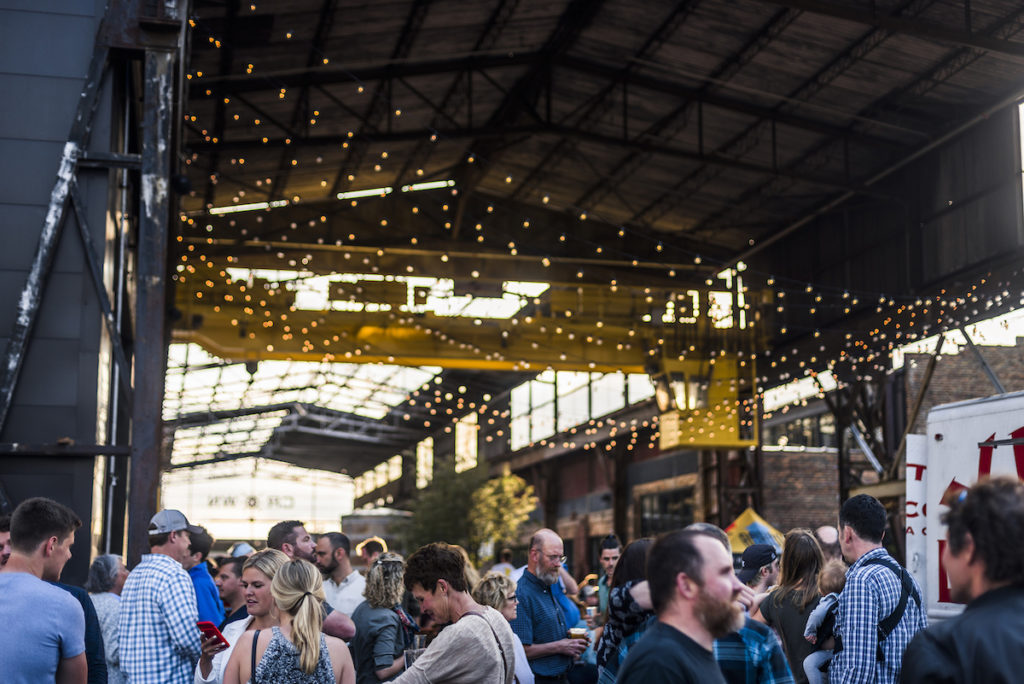 The beers were flowing like wine as folks enjoyed an unprecedented selection of Porsches here in MN.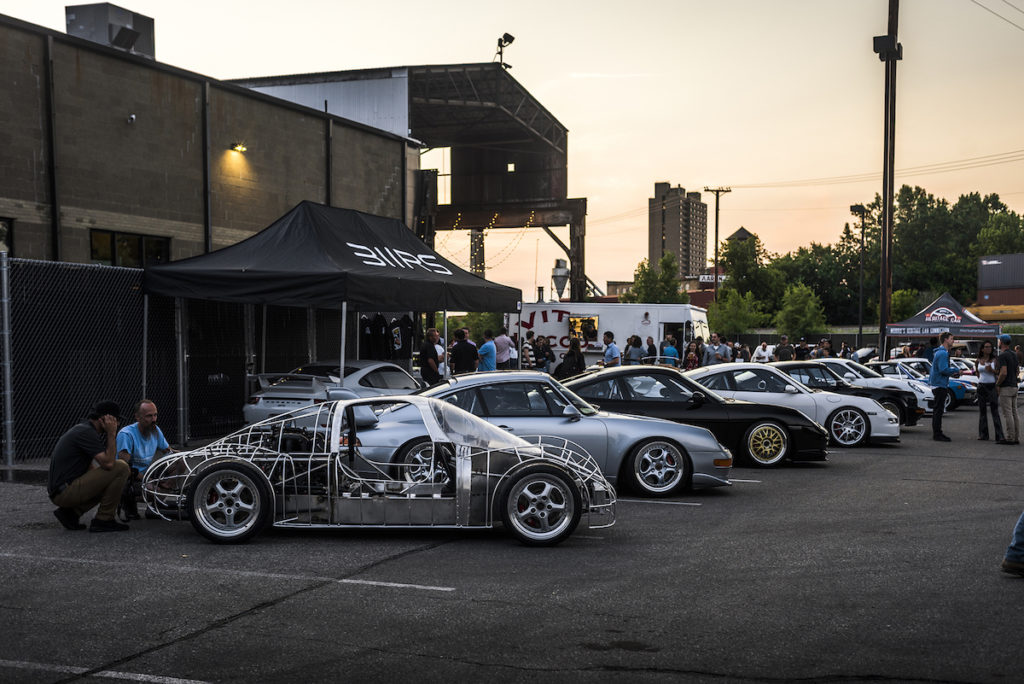 As the party raged on, we put down the cameras and turned our attention to the festivities.
We'd like to thank all those involved in making BierGruppe 001 happen. It was the perfect way to celebrate Porsche's 70th birthday and we appreciate being included as part of the celebration.
BierGruppe was just the start of a great Porsche weekend for us here in Minneapolis. Penny's Coffee was hosting it's own Porsche celebration – Motor Place the following morning in Linden Hills. Our coverage from the Motor Place is coming right up.
Photos courtesy of Peter Lapinski & Alex Bellus.